Sperre X-Range
Technical data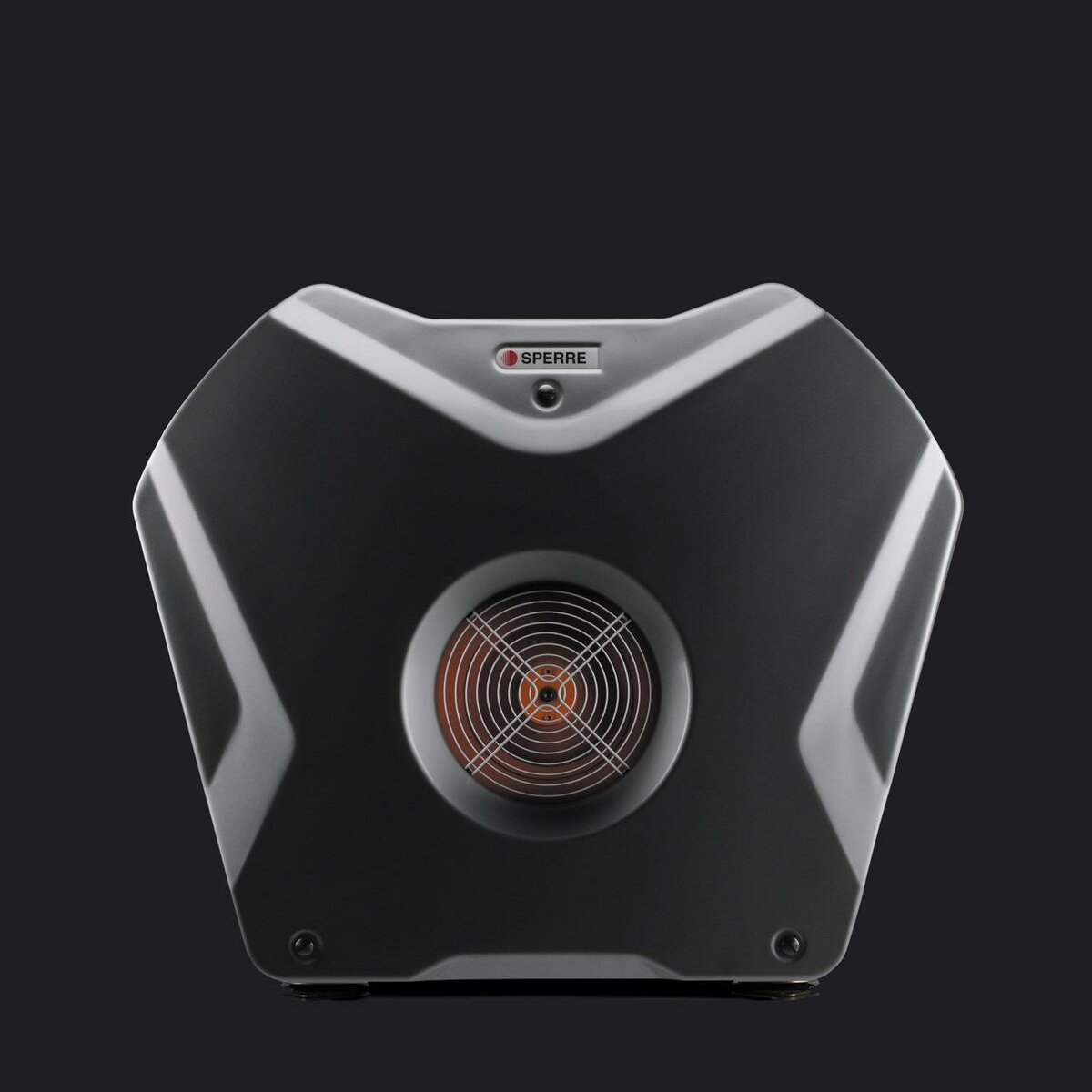 Overview
The Sperre X-Range is a high performing and innovative compressor, designed to deliver dependable and high pressured air power. Thanks to fewer movable parts, the Sperre X-Range compressors demand less maintenance, reduces footprint and cost.
Benefits
- Safety first - A fully enclosed structure
- Green and clean – No oil mist to the environment
- A new level of control
- Easy to learn - One common platform
- Less installation time – No special alignment
- Easy plug-in for sensors
- 25% fewer wear parts – 50% more reliable
- Best cooling efficiency in the market
- Low vibration level – High grade of isolation
- Improved standard scope of supply
- A new generation of true 1800 RPM compressors
Performance
Charging capacity (m³/h)*
85
100
Power requirement (kW)
17
20
Heat dissipation (kCal/h)
13753
16332
Cooling air requirement (m³/h)
3100
3700
*Charging capacity is from ambient pressure to final pressure. Tolerance +/-5%.
Design
Cylinder arrangement
90° V
No. of compression stages
2
Lubrication
Oil type
Synthetic oil (see approved list)
Operating parameters
Maximum delivery pressure
30 barg
Max. ambient temperature compressor
55°C
Max. ambient temp. controller
55°C
Max. ambient temp. electric motor
45°C (55°C on request)
Outlet air temperature
Approx. 25°C above ambient
Max. vibration level
15 mm/s-RMS
Safety valve set point HP
3 barg above HP
Rotation
Counterclockwise (looking at compressor front)
Dimensions & weight
Weight (compressor/el.motor)
470 kg
Dimensions
1300 x 890 x 800 mm (L x W x H)
Compressor paint
Sperre green
Powder coated Munsell 7,5 BG 7/2
Mechanical components
Non return valve air outlet
Three vibration isolators
Electrical components
Local starter with extended controller
Transmitter LP for alarms and stops
Transmitter HP for alarms and stops
Transmitter temp. outlet for alarms and stops
Transmitter oil level for alarms and stops
Solenoid valve for drain / unloading
Options
Central starter with extended controller
Central starter with basic controller
Local starter with basic controller
Spares according to class recommendation
Others
Manufacturers test protocol
Spares according to makers recommendation