Sperre X-Range
Designed for durability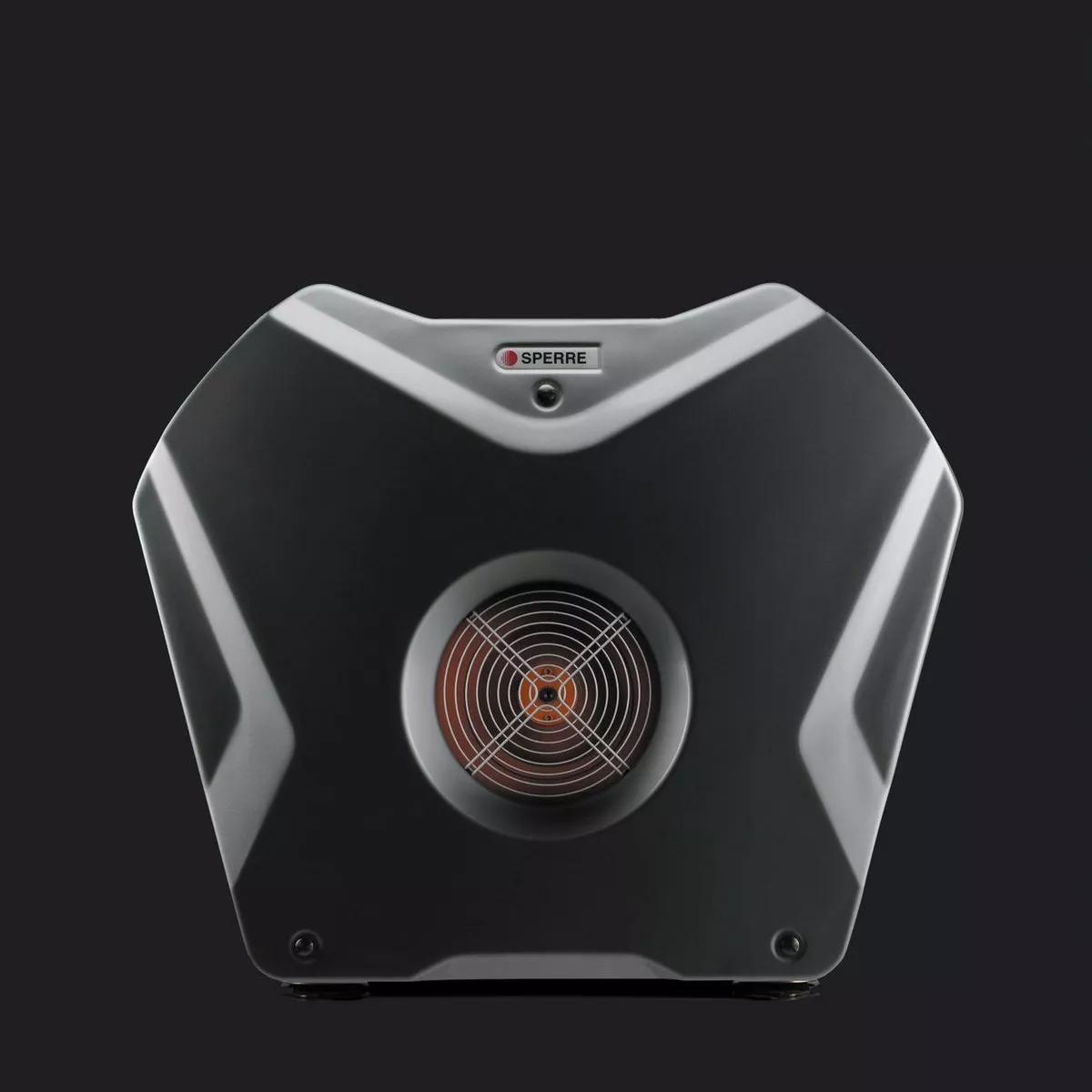 Overview
The Sperre X-Range is a high performing and innovative compressor, designed to deliver dependable and high pressured air power. Thanks to fewer movable parts, the Sperre X-Range compressors demand less maintenance, reduces footprint and cost.
50%
Less installation time
10%
Less energy consumption
Future-proof design.
As a result of our history, the Sperre X-Range is designed for the future – ensuring less energy consumption, longer durability and a smaller footprint. The modular system means fewer parts, higher reliability and less maintenance.
No hot surfaces.
Our X-Range compressor is built with fully enclosed structure which means it protects both operator and compressor against hot surfaces and rotating parts.
Cleaner air.
The enclosed structure doesn't only protect your crew – it protects the environment. With X-Range there's no oil mist going out and the overall oil content of the compressors are reduced by 50%.
Air-cooled X-Range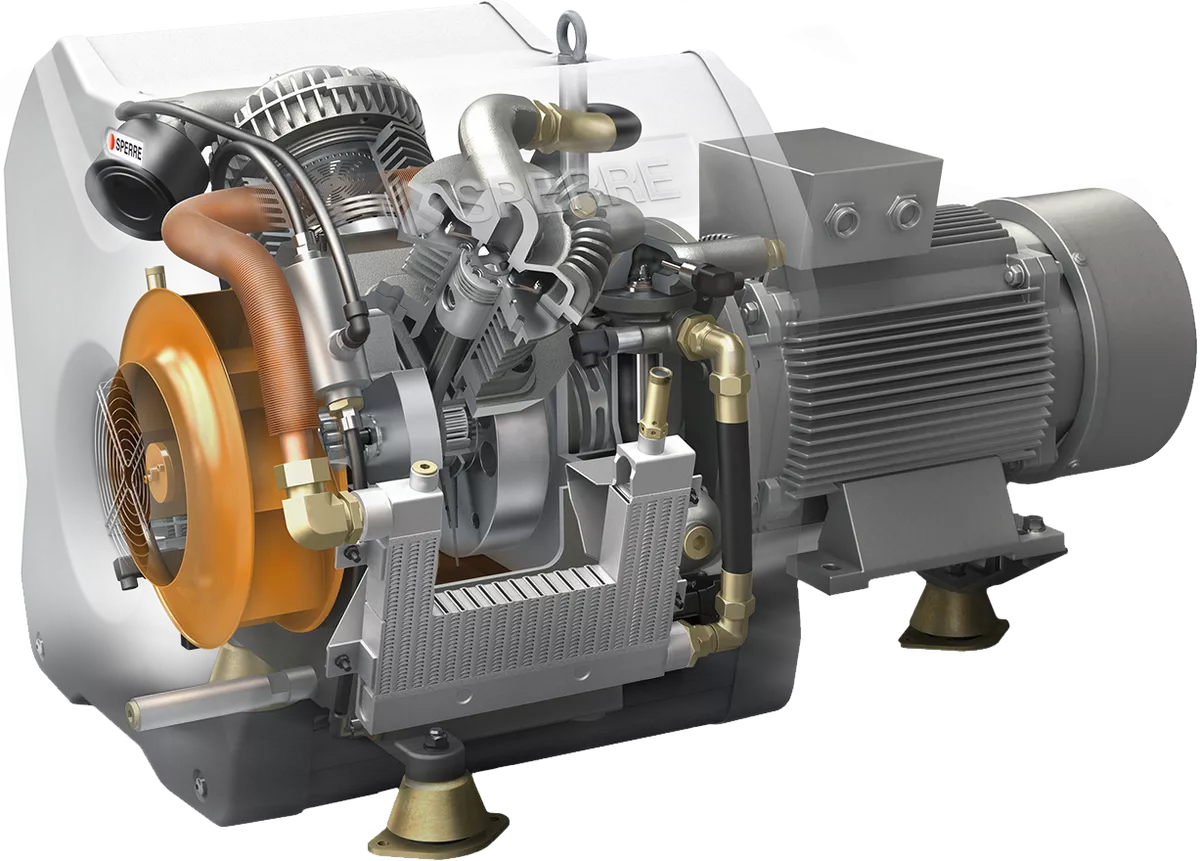 Water-cooled X-Range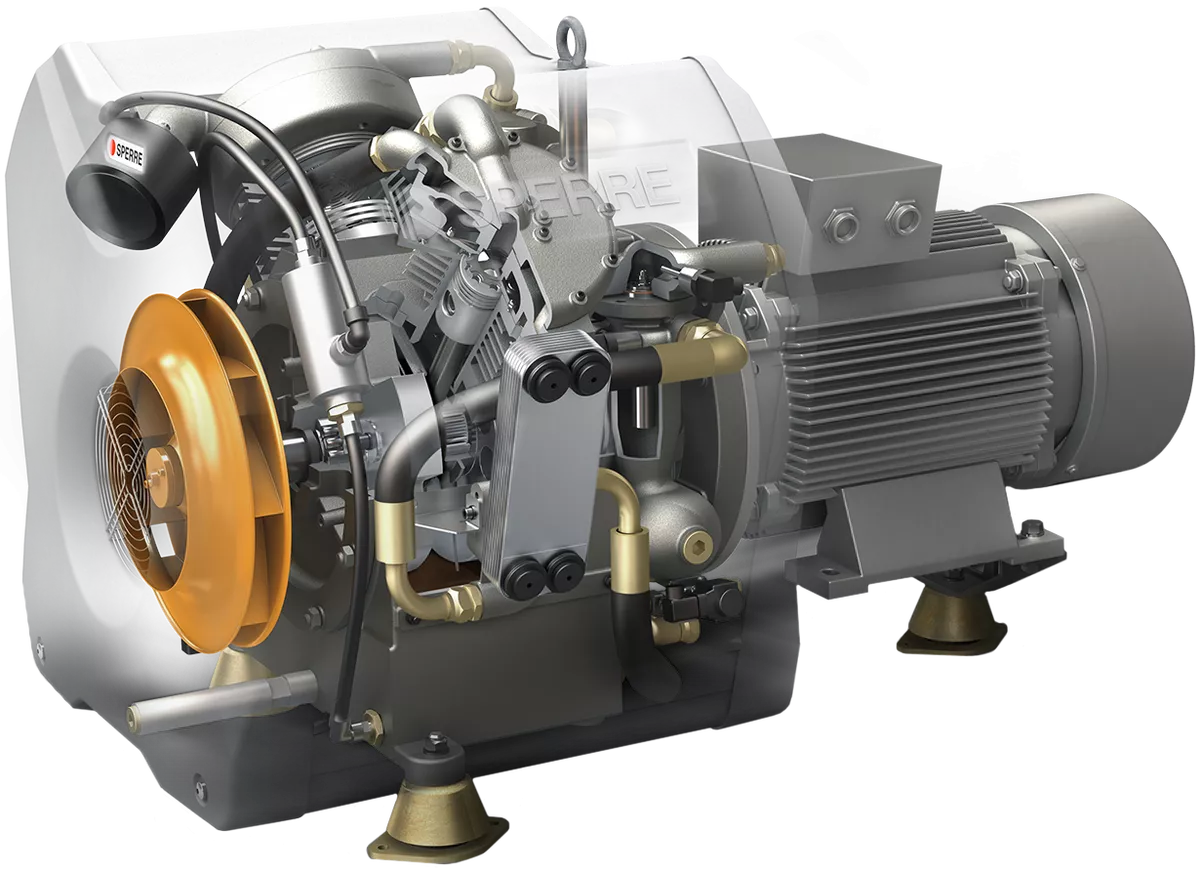 Cooling options
Air-cooled or water-cooled
At Sperre we always develop solutions based on our customer's needs. That's why you can choose between an air-cooled or water-cooled X-Range without losing any of the benefits.
Energy efficient
Opti­miz­ing airflow
The Sperre X-Range is a plug-and-play compressor designed to optimize airflow and enhance the cooling efficiency.
The radial fan increases the air intake by 20%. This results in an outlet air approximately 25°C above
ambient, for air cooled compressors. For water cooled compressors 10-15°C above cooling water
inlet temperature.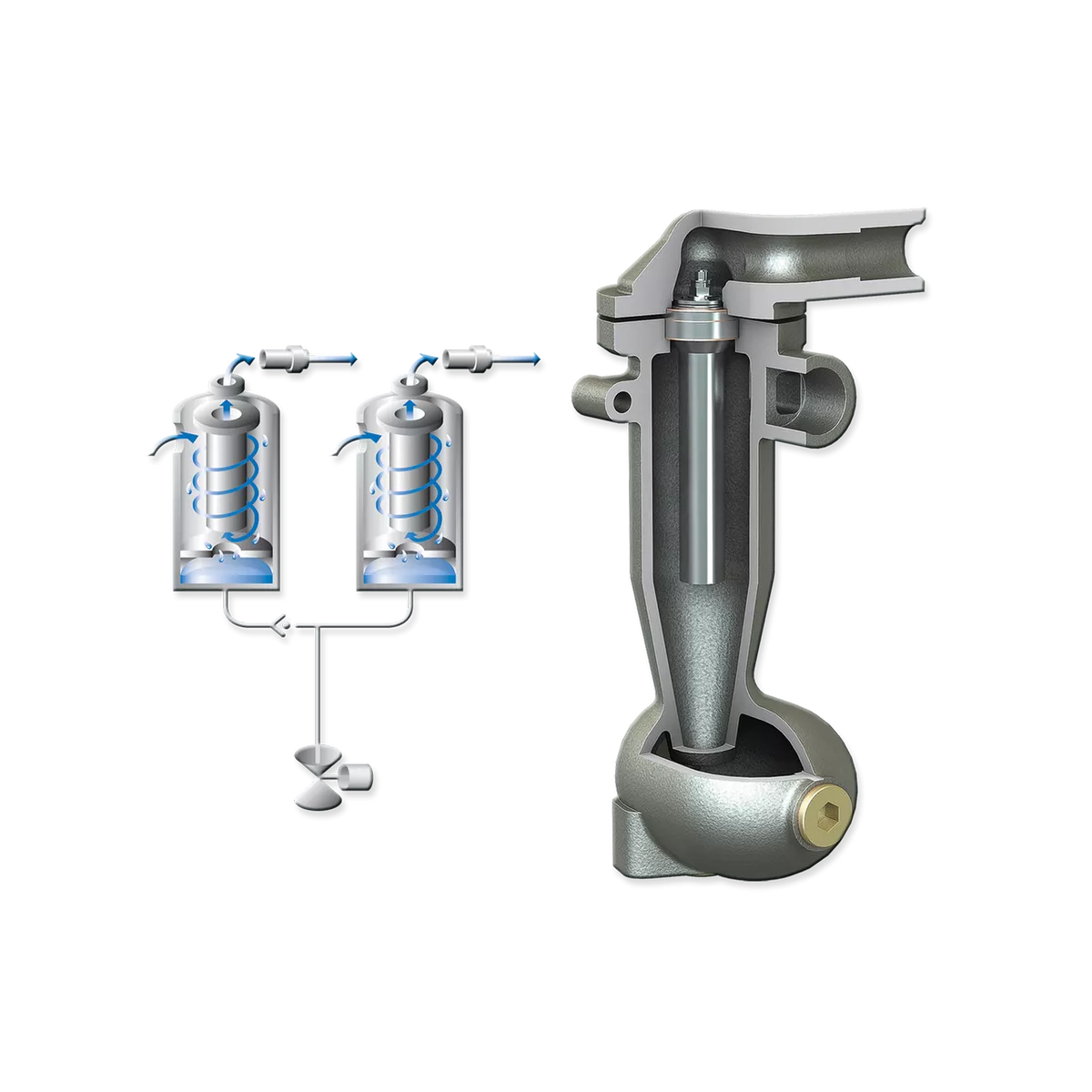 Cyclone separator
Effi­cient new drain solutions
The effective cyclone separator removes minimum 80% of water droplets at 30 bar. Common drain points ensures easy installation and high quality compressed air.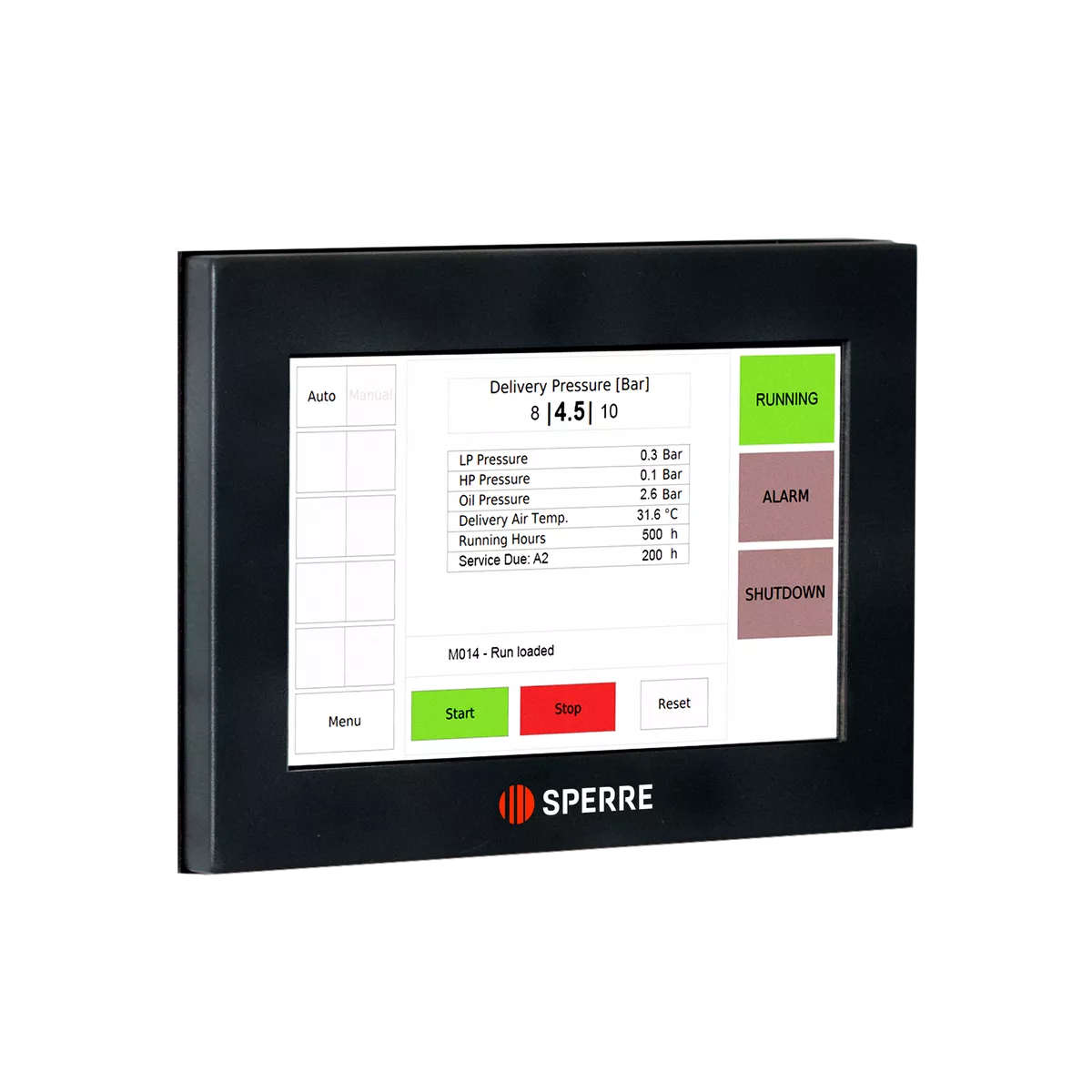 Z-Control
Every­thing you need on one screen
The Z-control is our new generation compressor controller and provides improved functionality. With a 7" touch screen operation is made easy and intuitive.
Service made easy.
The Z-Control provides early service warnings and alarms, to assist you with the preventative maintenance to avoid breakdowns. Sperre provides maintenance kits with all necessary parts for the service.
Eco mode.
The new Eco-mode runs the compressor with less strain to save power and fuel.
User friendly.
The user friendly design combined with a 7" touch screen makes it easy to enter and operate your service log.
Specifications
Com­pare charg­ing capac­i­ty (m³/​h) and view tech specs for each model
Swipe to see more
60
85
115
140
152
185
230
270
360
400
70
100
135
165
180
220
275
330
420
470