Screw Compressors
Convenient and secure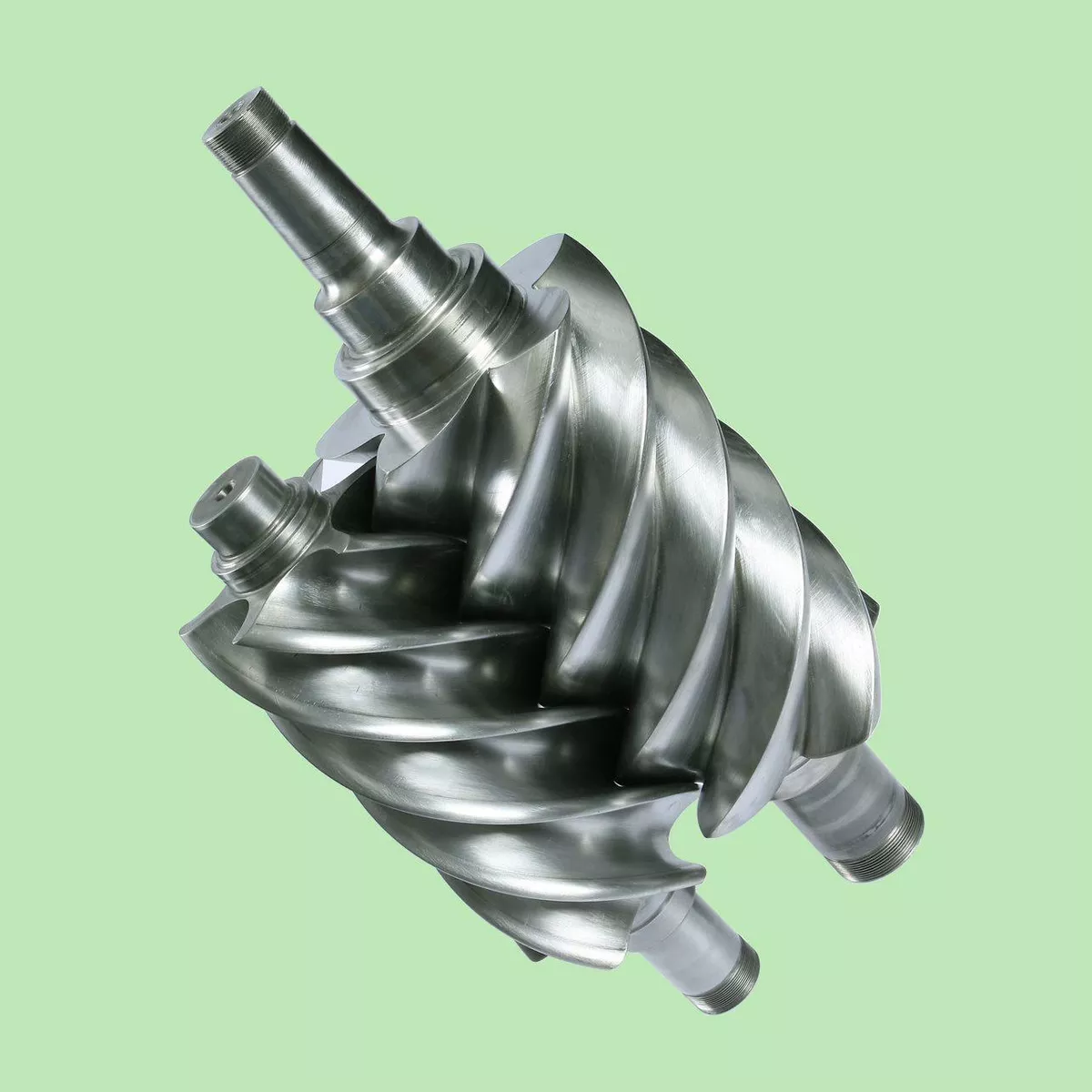 Overview
Our screw air compressors have few moving parts and are designed with everything in one complete cabinet. This ensures a safe work environment, reduces the risk of oil leakage and makes maintenance easy. Sperre screw compressors are the natural choice for installations where a large volume of low pressure compressed air is needed.
Energy saving
Effi­cient air end
Unique design.
The unique design of the air end secures high efficiency and durability.
Reduce leakage.
Thanks to the efficient air end the leakage is reduced.
Lower power consumption.
Our screw compressors ensure high output and lower power consumption.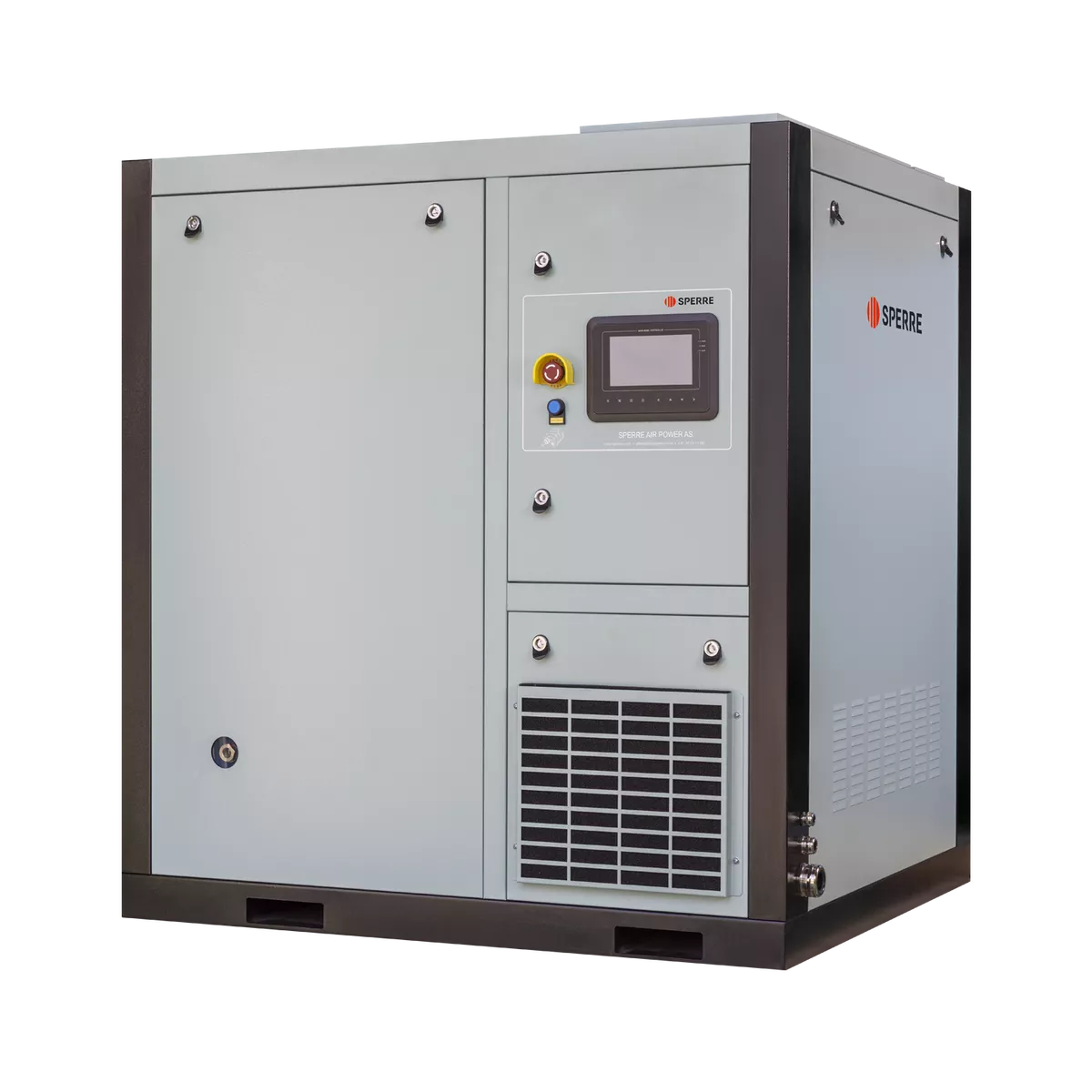 A natural choice
Easy instal­la­tion and operation
Sperre compressors can be installed without the use of special tools. Internal air-circulation ensures efficient cooling of heat-affected components. A removable fully enclosed cabin protects both compressor and crew and reduces noise levels.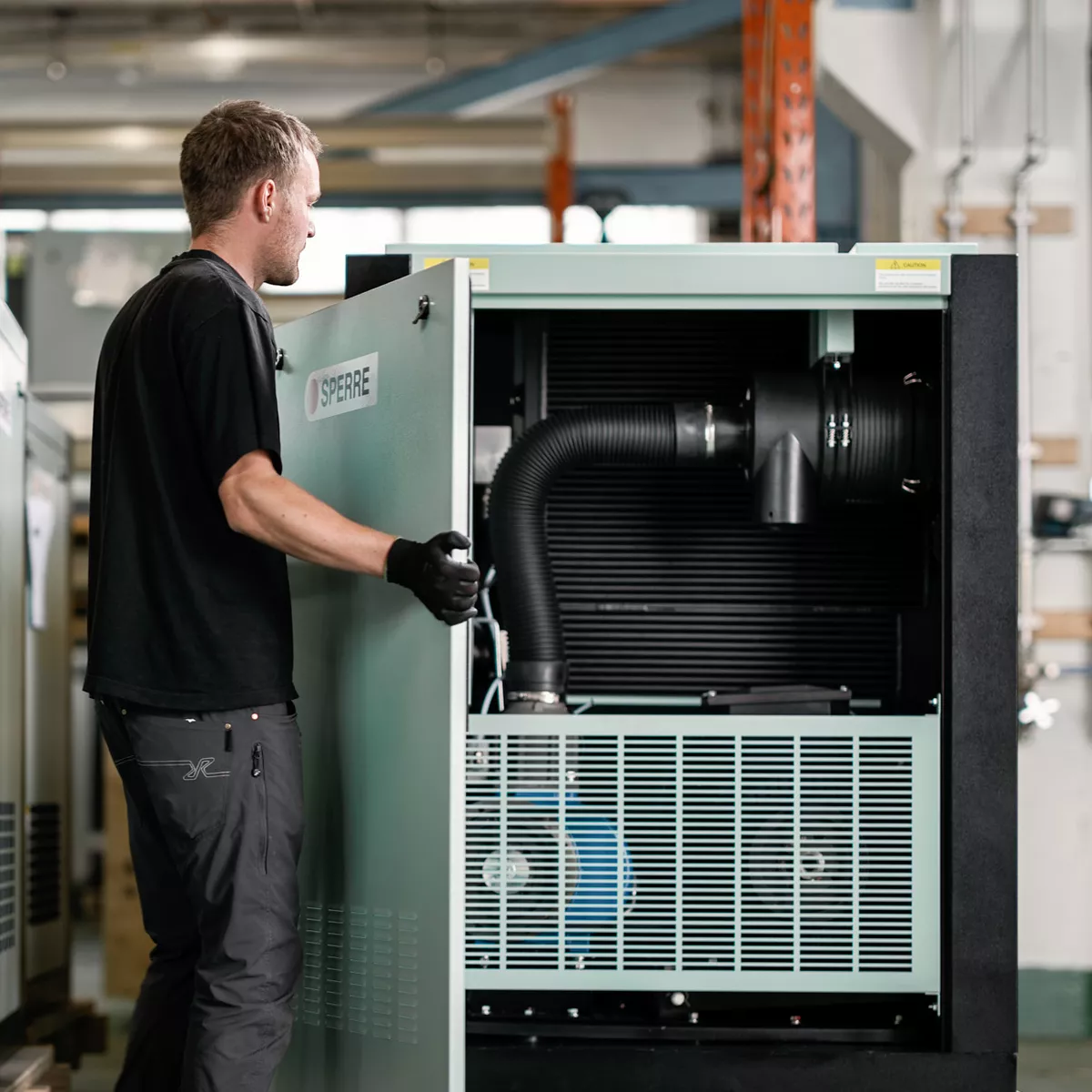 Smart features
Easy main­te­nance
With a user-friendly design made for easy maintenance and Sperre's renowned service concept, maintaining our screw compressors are convenient. We provide a maintenance schedule with service kits according to running hours to give you peace of mind regarding the operations of the compressor.
Specifications
Com­pare charg­ing capac­i­ty (m³/​h) for each model
Swipe to see more
51
72
113
162
174
210
324
390
468
600
780
882
41
63
99
138
162
192
270
348
420
522
630
768
51
77
114
132
162
222
276
348
408
570
708
Swipe to see more
68-113
97-162
104-174
126-210
194-324
234-390
280-468
254-600
312-780
354-882
59-99
83-138
97-162
115-192
162-270
209-348
252-420
209-522
252-630
306-768
46-77
68-114
79-132
97-162
133-222
165-276
209-348
162-408
228-570
282-684