John Steinar Sivertsen worked in the machine department of Sperre for more than 50 years before retiring this summer. His innovative mind made him curious about what was next. That's why he always was looking forward to going to work.
It all started 50 years ago
When John Steinar first began his career in Sperre, his job included welding fundaments to the compressors produced by Sperre, and delivered to ships worldwide.
– Before I got the job at Sperre I attended a vocational school and got a welding certificate. In addition to this I have attended multiple courses through the years at Sperre, Sivertsen explains.
– When I first started we were 30-35 employees in the company. That time we did manual welding and machining. This was long before digitalization and robotization, he says while laughing.

– Every process would take much longer time to complete and the steps from early stage to finished product were many, says Sivertsen.
The 72 year old knows every sound of the machines in production. While he's telling us about his early days at Sperre, he listens to the machines and can assure us that everything is running smoothly. – If something isn't working properly I can hear it instantly, Sivertsen says assuringly.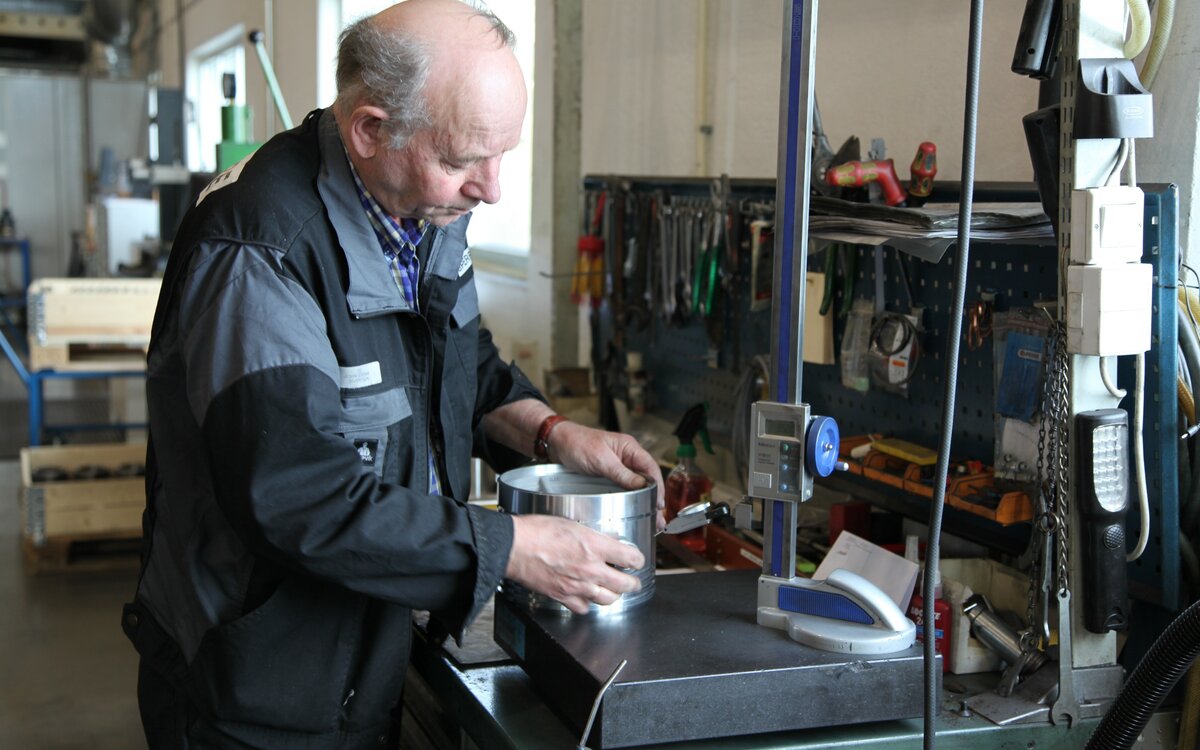 As innovative as ever
– All through my career in Sperre I have been looking for opportunities. Suddenly I could find a solution that would streamline the production, John says.
– A lot of people say "this is how we did it before and it has always worked", but I find that the best thing is to stay updated on new trends and preferably stay ahead. The ones who don't pay attention will be passed, sooner than later, Sivertsen tells us.
We were curious to know how he lasted for more than 50 years in the same company before retiring this summer. – I didn't really get tired because I was always curious about the next step! There is always something new happening here, it being new machines, software or new markets. Besides, the work environment at Sperre is great with a good mix of young and old people, John explains.

– John Steinar was the driving force in our new projects, John Willy Johnsen, Head of the machinery department at Sperre, tells us. – He combined innovative thinking with his knowledge and solid experience, says John Willy.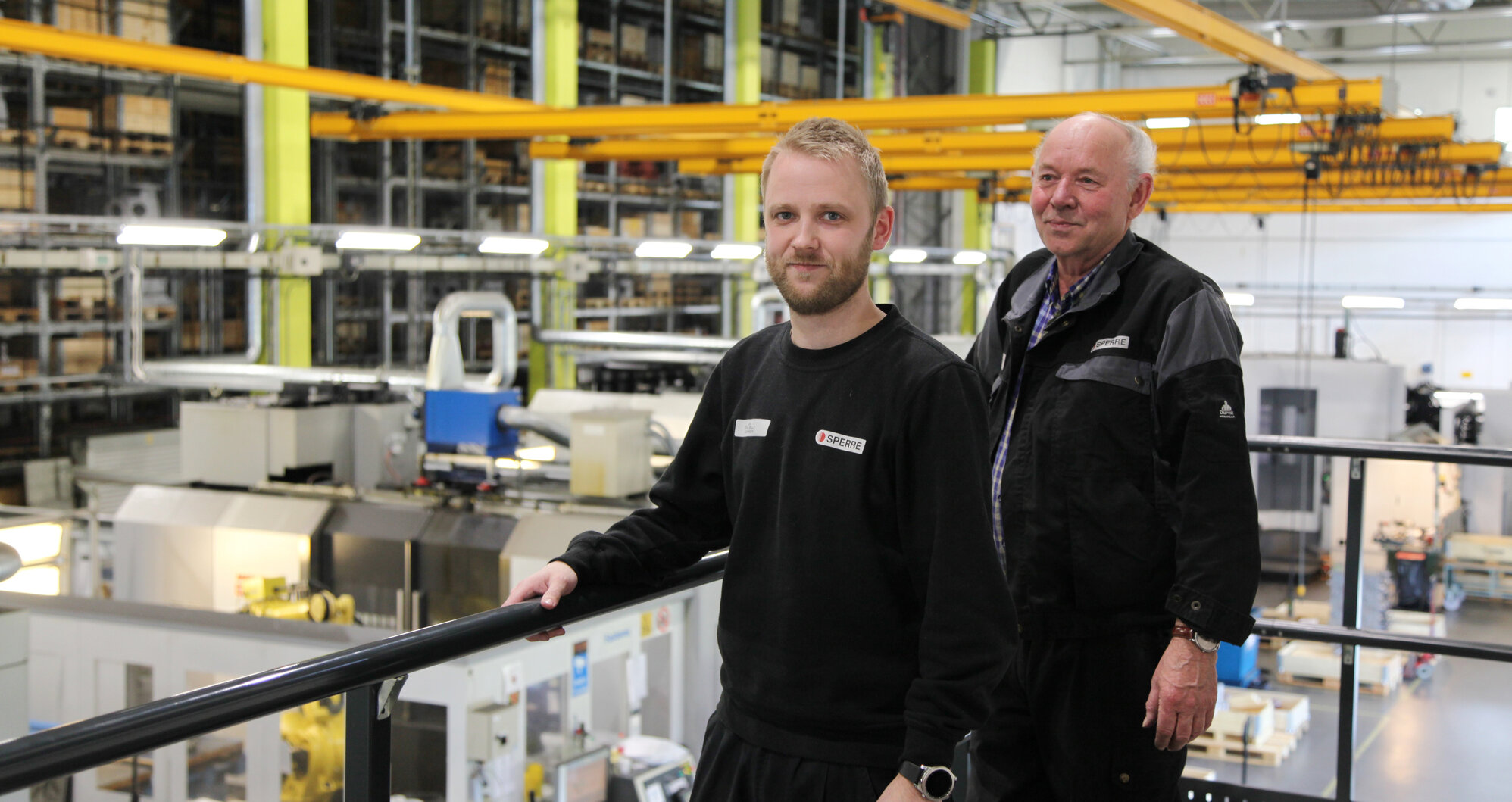 Sperre's own Gyro Gearloose
– John Steinar is unique, John Willy continues. He's helpful, positive, inspiring, innovative and solution-oriented. Not only that, but he is also the most patient man I know. Whenever we have encountered challenging projects in production, John Steinar was always there with his vast knowledge, coming up with a solution. He was actually Sperre's own Gyro Gearloose, John Willy says laughingly.
We will miss having John Steinar at the facility every day but we wish him a relaxing retirement and that he'll still get to use his innovative skills!